Quiet Nature Environmental
Ecological Restoration Contracting Services
Landscapes that solve problems
Innovative naturalization techniques for a sustainable future
Native plant supply and installation form the core of our approach to ecological restoration in Ontario. Our landscape solutions incorporate native plants to make a positive net impact on the surrounding ecosystem.
Habitat feature construction combats the challenges faced by urban wildlife. We encourage biodiversity through the creation of spaces engineered with the needs of native flora and fauna firmly at the forefront.
Rehabilitating streams, ponds, and wetlands not only adds visual appeal, but these water features also serve a vitally important role in the overall health of urban ecology and storm water management.
Meadows and grasslands provide a vibrant alternative to traditional landscaping that demands constant time and attention. Through grassland restoration, we create vibrant spaces to foster ecological health.
We utilize an array of stormwater management techniques to capture and treat stormwater, in turn controlling flooding and erosion, while simultaneously maintaining water quality. This helps preserve the health of the ecosystem.
We develop comprehensive control & eradication strategies and use a combination of chemical and mechanical eradication efforts to remove invasive species and allow natural plant life to continue to flourish.
Partner with Quiet Nature to ensure the success of your projects!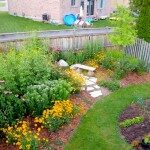 My Firm's Go-to Contractor
"Quiet Nature is my Landscape Architectural firm's go-to ecological restoration contractor. We focus on ecological restoration design for creeks, meadows, forests, and wetlands, and Quiet Nature has a knowledge and appreciation of these systems which is hard to find in landscape contractors. Also, I have always found their staff friendly and easy to work with. I would highly recommend Quiet Nature's restoration services to other Landscape Architects, designers, or homeowners."
 - Mary Anne Young, BLA, OALA, CSLA, ISA
Landscape Architect, Ecologist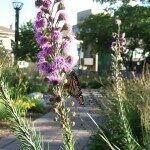 One of the Best Contractors
"Quiet Nature is one of the best contractors I have worked with over the years.  They do excellent work for all types of projects.  They are flexible and work quickly to meet deadlines, as needed.  I know if they are on the project team then the installation will be done correctly and with pride.  I look forward to working on many more projects with Rachel, Derek and the Quiet Nature Team, in the future"
 - James Lockhart
Senior Landscape Architect, MHBC
Our Project Won Two Awards
"Our project won two Landscape Ontario awards! The craftsmanship and quality of our wonderful outdoor living room is superb. Before the project, we rarely spent time outside and now, it's our second living room!"
 - Stephen & Donna
Conestoga, ON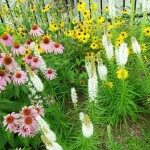 We're In Love With Our Gardens
"We chose Quiet Nature because we liked that they care about the environmental footprint they leave behind. We, and our customers, are in love with the new gardens and we would gladly recommend Quiet Nature to anyone."
 - Samantha Dion
Cedar House Restaurant; Paris, Ontario
Why Choose Quiet Nature for Ecological Restoration in Ontario?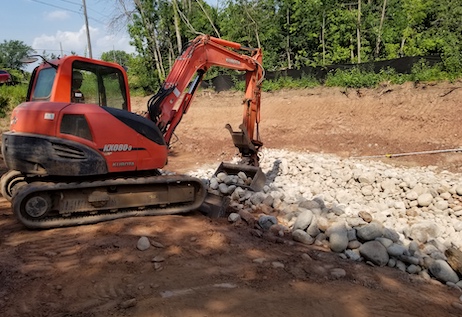 Two Decades of Local Experience
We firmly believe that landscaping should go hand-in-hand with making the world a better place. We've spent over 20 years helping property owners transform their land into a haven of biodiversity, making for a healthier ecosystem and a better environment for all to enjoy. When it comes to cutting edge landscaping techniques, no other team does it better.
We're Problem Solvers, Through and Through
Traditional landscaping creates problems and requires nonstop intervention and maintenance. Naturalization does exactly the opposite, resolving issues with water management and invasive species, providing habitat for existing flora and fauna, and attracting new wildlife to the area. We put our thinking caps on and we find innovative solutions for every obstacle we encounter.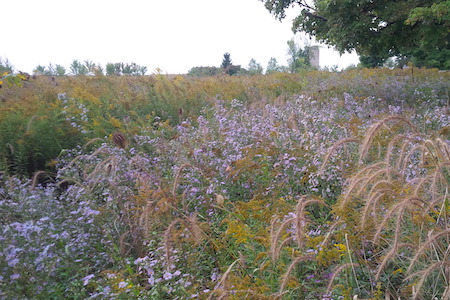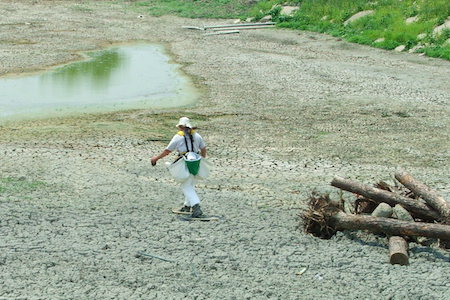 Our Results Speak for Themselves
Our team has transformed countless properties with ecological restoration in Ontario and we've successfully helped our clients to solve their landscaping challenges while also creating stunning new vistas to enjoy year round. Explore our past projects to learn more about our approach to naturalization landscaping and find inspiration for your property.
Take a step toward a more natural approach.
Speak with our team today to learn how to get started.