Large or Small-Scale Meadow & Grassland Restoration
Creating much needed pollinator habitat throughout Ontario
Grassland creation causes a ripple effect of positive benefits for the environment, increasing species diversity and providing a habitat for grassland birds. Many clients choose these projects over traditional landscaping, greatly reducing their carbon footprint and pollution caused by pesticides and fertilizers. Wildflower meadows in Ontario also reduce noise pollution, as no loud machinery is necessary to keep these natural areas looking their best.
At Quiet Nature, we practice what we preach, continually experimenting with naturalization techniques on our 10 acre farm. We're passionate about the great outdoors and believe nature should be for everyone to enjoy. Ready to get your naturalization project started.
Cropped turf provides very little by way of habitat or food sources for wildlife who depend on the bounty of the land. In stark contrast, a meadow or wetland offers countless feeding opportunities and the perfect spot for birds to build their nests. Grasslands and meadows are teaming with insect life and different species that create a vibrant ecosystem that sustains itself.
Tired of shelling out thousands of dollars to keep your property looking its best? Wildflower meadows and grasslands don't have the same upkeep needs as traditional landscaping plots. Our team uses native plant life to create stunning masterpieces that don't need constant attention from gardeners. Over time, this helps cut maintenance costs and keeps the land free of pollution.
Not only does a grassland or meadow help contribute to the overall health of the environment, but it serves as a visually stunning addition to any property. Many corporate clients choose these meadows as a way to incorporate nature on their campuses, as the relationship between employee productivity and exposure to the outdoors has been clearly documented.
Converting expanses of lawn or unused sections of your property into wildflower meadows and grasslands creates several unique advantages, both for property owners and the environment. Wildflower meadows, wet meadows, and grasslands are visually appealing landscape options that help save you money on your property maintenance while sustaining a great deal of insects, birds and small mammals. Unlike decorative gardens and sculpted plant beds, meadows are self-sustaining once established, and reflect the natural beauty of our environment.
We can help you select the best seed mix for your property, or the target the pollinator species you are trying to support, based on your location and site conditions.Whether you have a dry hilltop or a low lying wet pocket of land, there are exciting options for increasing the biodiversity and habitat value of your property. 
Quiet Nature has completed grassland and prairie restoration projects for Conservation Authorities, in local city parks, and in new developments. We've increased nesting and forage habitat for a great number of pollinating insects and nesting birds such as bobolink and meadowlark. And have increased the biodiversity with the seed mixes we use. We can adjust our installation methods to best suit the size and scope of your project. Seeding applications vary, but we have extensive experience in using hydroseed, terraseed, drill seeders, and  hand broadcasting, all of which can be used to establish these beautiful natural spaces. 
Take a Look at Our Past Work
Stunning Landscapes & Satisfied Clients
Giving Back to Mother Nature
"I selected Quiet Nature because I liked the artistic style of their landscapes and the concept of a low maintenance, drought-resistant garden. We've been able to give back to mother nature and have a fabulously beautiful backyard!"
 - Angela
Waterloo, Ontario
The End Result is Beautiful
"We were very pleased with the Butterfly Garden rejuvenation project that Quiet Nature planned and installed for us. The end result is beautiful, within our budget and was created using no power tools."
 - Victoria Lant
Northlake Woods School Council;  Waterloo, Ontario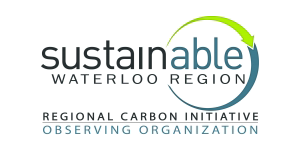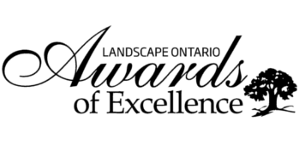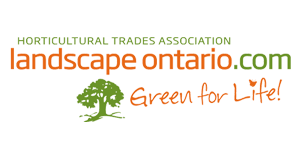 Our Project Won Three Awards
"Our project won three Landscape Ontario awards! The craftsmanship and quality of our wonderful outdoor living room is superb. Before the project, we rarely spent time outside and now, it's our second living room!"
 - Steven & Donna
Conestoga, ON
We're In Love With Our Gardens
"We chose Quiet Nature because we liked that they care about the environmental footprint they leave behind. We, and our customers, are in love with the new gardens and we would gladly recommend Quiet Nature to anyone."
 - Samantha Dion
Cedar House Restaurant; Paris, Ontario
Why Choose Quiet Nature for Ecological Restoration in Ontario?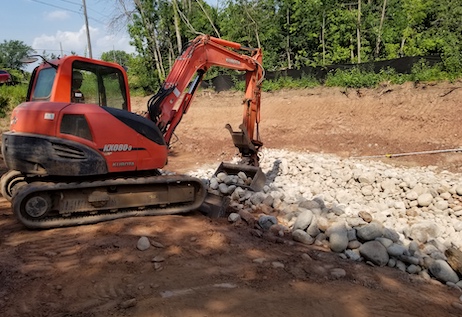 Two Decades of Local Experience
We firmly believe that landscaping should go hand-in-hand with making the world a better place. We've spent over 20 years helping property owners transform their land into a haven of biodiversity, making for a healthier ecosystem and a better environment for all to enjoy. When it comes to cutting edge landscaping techniques, no other team does it better.
We're Problem Solvers, Through and Through
Traditional landscaping creates problems and requires nonstop intervention and maintenance. Naturalization does exactly the opposite, resolving issues with water management and invasive species, providing habitat for existing flora and fauna, and attracting new wildlife to the area. We put our thinking caps on and we find innovative solutions for every obstacle we encounter.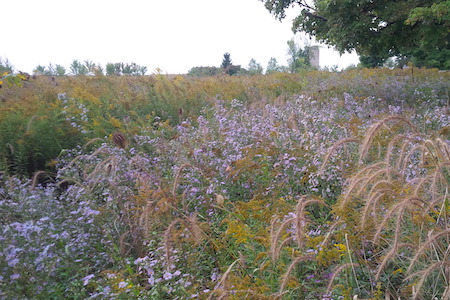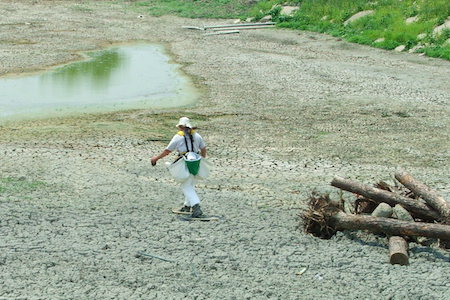 Our Results Speak for Themselves
Our team has transformed countless properties with ecological restoration in Ontario and we've successfully helped our clients to solve their landscaping challenges while also creating stunning new vistas to enjoy year round. Explore our past projects to learn more about our approach to naturalization landscaping and find inspiration for your property.
Take a step toward a more natural approach.
Speak with our team today to learn how to get started.